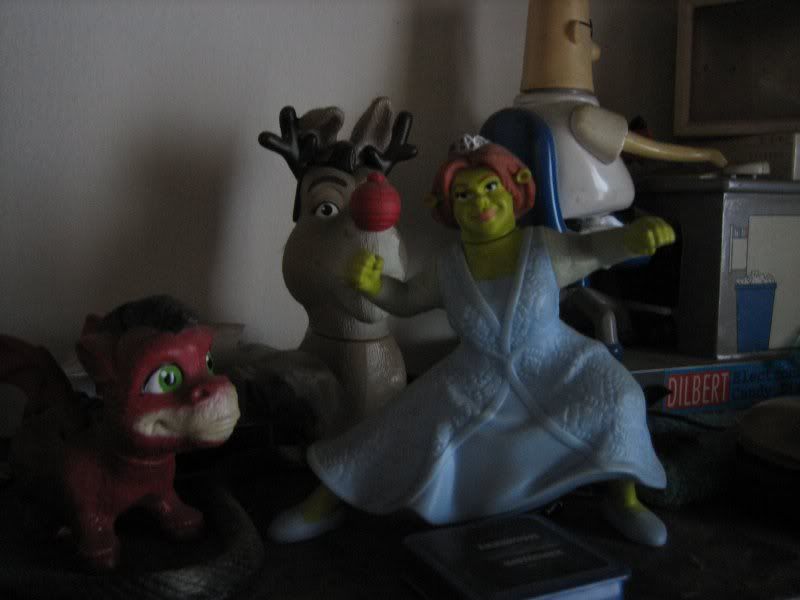 This is Princess Fiona. We got her from McDonald's 3 years? 4 years? anyway, a few years back. Our grandson was so enamoured of her 3 stock phrases that he wrote them on our whiteboard.*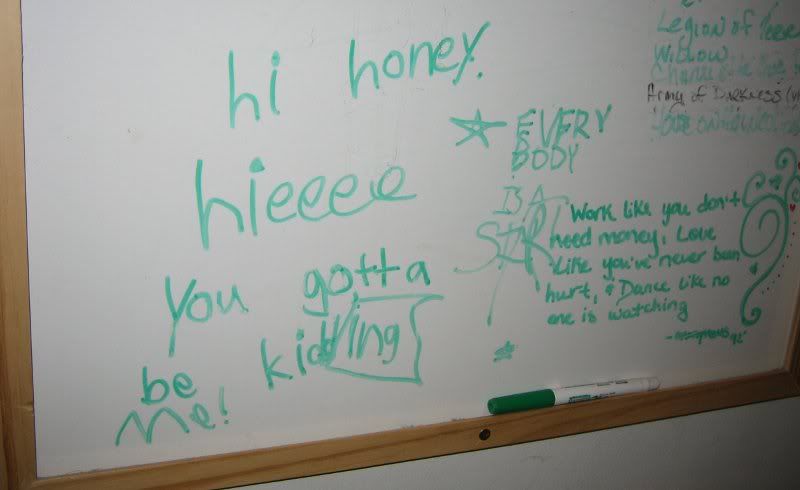 This is the whiteboard.
Yesterday morning, Princess Fiona started to speak spontaneously. At first, I blamed the cat. He didn't normally make any loud sounds, and never before uttered a "hiieeeaaa!", but I was alone in the room except for the cat. About twenty minutes later, though, I heard "hi, honey!" as John walked towards the office. Since it was said in Princess Fiona's voice, I realized she was the one making the sounds. A bit later, as I was reading the latest on the Arizona shooter, she commented "you've gotta be kidding me!"
Why did Princess Fiona start making random comments? She's just been sitting on the shelf in our office, quietly, for years. John theorized it's because her battery is running out. Why oh why would a battery running out of juice cause random spurts of comments? especially since you're supposed to move her arm to make her talk? There was no one in the office with me, except the cat, who was nowhere near the shelf? Is one of the ghosts here animating her? Inquiring minds want to know, but aren't really sure they'll like the answer.
*The whiteboard was supposed to be a large to-do list, but turned into a place for the kids to write us messages that we never erase.